Are You Paying Too Much To Ship Your Online Purchases?
Why Pay For Something You Can Get Free?


Are You Paying Too Much To Ship Your Online Purchases?
Why Pay For Something You Can Get Free?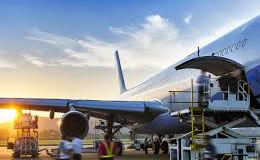 Everything you need to know about Consolidation
What is consolidation?
Consolidation is the combining of multiple orders into one shipment so all your packages will be shipped, billed and delivered together. Let's say you buy the latest smartphone, a pair of T-shirts from Amazon and a belt from eBay. Blue Sky will put the original boxes together to be treated as a single shipment, thus giving you the billed rate as a total weight of the packages, and you will receive all consolidated packages at the same time.
Why consolidation?
Consolidation saves you a tremendous amount on your overall shipping bill. When your packages are consolidated one invoice is generated. This invoice will reflect the combined weight of all the packages allowing you to enjoy the lower rates of increased volume.
How do I request consolidation?
Simply full out the Consolidation Form on our website with the relevant information and click submit. This form can be found under the Services Tab on our website or by clicking on the following link:-
Is there a change in address?
Yes, you are required to create a new address with your online retailer. You are using the same address given to you at registration the only difference is in addition to the word "SKY or SEA" you will need to include "CLD". For example:
Name: (Insert First Name) SEACLD XXXX (Insert Last Name) (SKYXXXX represents your Blue Sky Air Freight Customer #)
Example:
John SEACLD 12345 DOE
Address 1: 1071 NW 31ST AVE.
Address 2: B-3
City/State: Pompano Beach, FL
Zip Code: 33069
Are there any charges for consolidation?
Consolidation is free once your packages come via air freight. Sea freight on the other hand there is a fee of $1.00US per package.
Is there a limit to the amount of packages that can be consolidated?
Yes there is a limit of 10 packages per consolidation. Additionally packages must arrive within in a two week space of time from arrival of first package for consolidation.